The most reliable Car Dealer PPC management Guaranteed! Our program is 100% performance based. No contracts or time commitments.
Car Dealer PPC is the most

innovative

reliable

converting

SEM program for Car Dealerships.
Trusted by dealers all across the country, Car Dealer PPC is a huge success.
According to Google Analytics, we are the highest converting vendor in the automotive industry, and have been for three years!
0
Target Your Local Market
0
Creating More and More Everyday
0
With a proven track record
Classified Syndication
We syndicate your inventory to our classifieds, targeting your primary marketing area. Our sites read the user's IP address, show vehicles that are closest to them first, and deliver "end of the funnel" car buyers from your backyard directly to your main website. No Forms. No Ads. Only high converting traffic, that results in a 1st generation lead.
SEO & Backlinks
Our system generates thousands of backlinks for all of our clients. The number of URL's linking back to a page has a direct effect on results within search engines, making them a very important ranking factor.
Transparent Reporting
We set specific goals for dealers, track the effectiveness through Google Analytics and then report to dealers monthly. Our sister company Dealer Analytics has a team of Google Certified Account Managers that work directly with dealers to report, optimize and adjust campaigns for further effectiveness.
100% Google Compliant
Our entire system has been vetted through our Google concierge to ensure that we are completely compliant in our digital marketing efforts. We are a company built on the idea of constant innovation, while making a conscious effort to remain within the guidelines set in place by Google.
Our fully responsive classified sites attract more mobile traffic!
Over 50% of car buyers browse through vehicles on mobile devices.
---
100% Responsive!
All of our classified sites are fully responsive and will adapt themselves to any mobile or tablet device.
Call To Actions means More Conversions!
We specialize in developing effective call to actions for mobile users.
Everything you need for your next Dealer PPC Campaign
See it for yourself. Start a free trial today.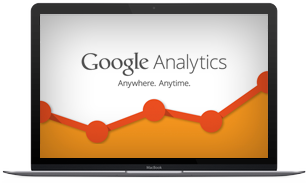 Top Quality Traffic
The best way to improve PPC is by analyzing which strategies work and which do not. By implementing multiple targeted campaigns, dealerships have a greater likelihood of experiencing success. Our program is design to do just that!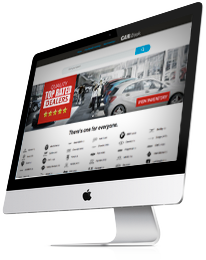 300+ Automotive Classified Sites
Car Dealer PPC has developed and ranked over 300 automotive classified sites with millions of indexed pages on google.
When you join our program, you have access to our network of classifieds and penetration of markets in your area. You will also benefit from the 1000's of backlinks generated by our automotive classified system.
What We Offer
Our renowned custom targeted, performance based system includes:
---
300+ Live Classified Sites
Fully Tracked Local Traffic
Higher Converting 1st Generation Leads
Guaranteed Bounce Rate of 25%
Performance Based Product
No Contracts or Time Requirements

What Dealer's Say
Car Dealer PPC has a genuine interest in the betterment of my dealership, and they are instrumental in creating transparency in my Google Analytics.
I can strongly recommend this program to any dealership that wants to close more deals from their internet marketing efforts.
We have seen our sales increase, and I attribute a good portion of that to this program.