Car Dealer Online Exposure
Online Exposure
For any business, the best way to increase online exposure is through proper SEO and SEM. The higher a site ranks on search engine result pages the more exposure it receives, which is why properly developed and maintained SEO is key to online marketing success. Similarly, the better a business' PPC and other paid advertisements are the better their online exposure will be. With the help of our SEO and SEM services your company can experience far greater online exposure, benefitting your overall marketing efforts and your bottom line.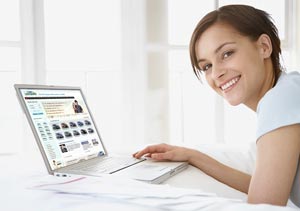 The goal with PPC landing pages is to create a closely coupled relationship between the ad and the content of your landing page. This reiterates your message, reduces bounce rates, and improves your Google quality score and ad rank, thereby improving your ROI. Successful PPC campaigns are about more than choosing cost effective and efficient keywords, they are also about converting clicks into actual sales. Without creating smart and useful PPC landing pages dealers are not providing consumers with an effective call to action, resulting in high bounce rates, wasted money, and disappointing conversion ratios.
Google Business Quality Score
Another incredible benefit of PPC landing pages is their affect on your business' Google quality score. High quality scores reduce your cost per click, giving your dealership more clicks per marketing dollar, and improve your ad rank, giving your ad better visibility and increasing the odds of it being seen and clicked by prospective buyers. The more relevant the message on a landing page is to your initial ad the better your quality score will be. Unlike with a homepage, the content on PPC landing pages can be tailored specifically towards the topic in your PPC ad, giving you a 1:1 content relevancy mapping.
Social Media Marketing
Social media is one of the most efficient, effective, and powerful ways to improve SEO and increase online exposure. By connecting with consumers via social media businesses can reach larger segments of target markets, better sustain customer relations, more effectively target various consumer groups, and build their brand. The more social media involvement a business has the better their SERP rankings become and the more online exposure they receive, making social media one of the most cost effective marketing tools available to businesses today.
Paid Online Advertisement Strategies
PPC campaigns can also greatly increase online exposure and generate sales. By making effective use of paid advertising businesses can rank for a wider array of cost effective keywords, thereby reaching more prospective buyers and achieving higher sales. Our PPC experts work with businesses to develop the most comprehensive paid advertising strategies possible, constantly seeking to maximize ROI and increase online exposure. Better marketing starts with better marketers, which is why the most successful businesses invest in SEO and SEM services.
SEO and SEM Services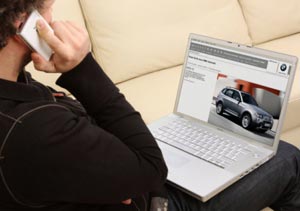 For those looking to increase online exposure, expand market reach, and maximize selling potential SEO and SEM services are their only option. Understanding how to effectively navigate the world of online marketing takes years of experience and requires a plethora of specialized knowledge and constant research. SEO and SEM professionals have the expertise and time needed to create truly effective and powerful online marketing campaigns, which gives businesses a greater advantage over their competition. Ultimately, increasing online exposure is about proper SEO and SEM development, maintenance, utilization, and integration, which is best achieved by learned professionals.