Car Dealer PPC Landing Pages
Automotive PPC Landing Pages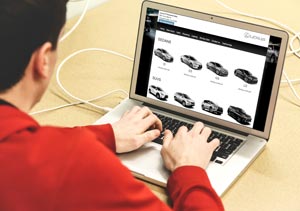 Although PPC continues to grow in popularity few business owners truly understand how it works. PPC is about more than creating an ad to generate traffic, it is about increasing brand awareness, expanding market reach, generating more site traffic, and converting more traffic into leads and sales. Many dealers focus on the first aspect of PPC, the ad itself, but few go beyond that. Creating truly successful PPC campaigns means creating PPC landing pages to accompany each individual campaign. When prospective buyers see a relevant ad they click it assuming the landing page they will be directed to is relevant to the ad they were shown. All too often dealers simply direct prospective buyers to their website's homepage, losing the customer and their business along the way. By creating customized landing pages that are relevant to a consumer's needs dealers can significantly improve the success of PPC campaigns, generate more traffic, increase leads, and greatly improve sales.
The goal with PPC landing pages is to create a closely coupled relationship between the ad and the content of your landing page. This reiterates your message, reduces bounce rates, and improves your Google quality score and ad rank, thereby improving your ROI. Successful PPC campaigns are about more than choosing cost effective and efficient keywords, they are also about converting clicks into actual sales. Without creating smart and useful PPC landing pages dealers are not providing consumers with an effective call to action, resulting in high bounce rates, wasted money, and disappointing conversion ratios.
It is well understood in the SEO world that landing pages improve conversion rates, yet so few dealers choose to use them when it comes to their PPC campaigns. By sending prospective buyers straight to a registration page or home page dealers are failing to provide buyers with the supporting material and information they need to make informed car buying decisions. Too much of a hard sell without the appropriate content results in poor retention rates and lost business.
Google quality score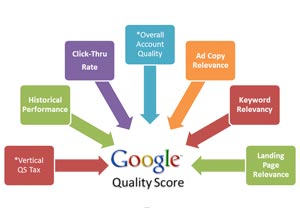 Another incredible benefit of PPC landing pages is their affect on your business' Google quality score. High quality scores reduce your cost per click, giving your dealership more clicks per marketing dollar, and improve your ad rank, giving your ad better visibility and increasing the odds of it being seen and clicked by prospective buyers. The more relevant the message on a landing page is to your initial ad the better your quality score will be. Unlike with a homepage, the content on PPC landing pages can be tailored specifically towards the topic in your PPC ad, giving you a 1:1 content relevancy mapping.
Promote specific deals, sales, or offers
PPC landing pages are also a great option for promoting specific deals, sales, or offers. Creating unique landing pages for promotional offers is easier and more cost effective than attempting to alter existing landing pages to include promotional information. With a customized URL, custom content, and relevant messages dealers will experience higher quality scores, higher retention rates, and higher conversion ratios. PPC landing pages are clear, concise, and designed around a specific message and/or call to action, resulting in higher conversion rates. With PPC landing pages a single message is being communicated to prospective buyers, as opposed to your dealership's homepage upon which multiple messages and products are being shown. Additionally, PPC landing pages have fewer distractions than homepages as there are fewer links, products, and messages, making PPC landing pages more effective when it comes to converting leads to sales.
Testing PPC Campaigns
PPC landing pages can also be used to test various advertising campaigns and techniques in a way that simply cannot be done on a dealer's homepage. Unique content, calls to action, and sales pitches can be used on PPC landing pages while still staying on brand, making them a great way to appeal to a wider array of customers. Unlike on a dealer's homepage different layouts, messages, and designs can be used on PPC landing pages without sacrificing brand identity and at minimal cost.
Produce a Higher ROI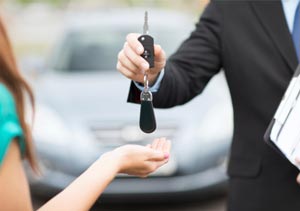 Overall, PPC landing pages simplify and improve PPC campaigns, resulting in higher conversions and better quality scores. More focused messaging boosts your page's quality score, reduces your cost per click, and results in lower bounce rates, making PPC landing pages a fundamental part of effective PPC marketing campaigns. Ultimately PPC landing pages help produce a higher ROI for dealers while simultaneously expanding market reach and improving the customer experience.